Parental incarceration as an adverse childhood experience
Please sign in or create your account in order to access this material.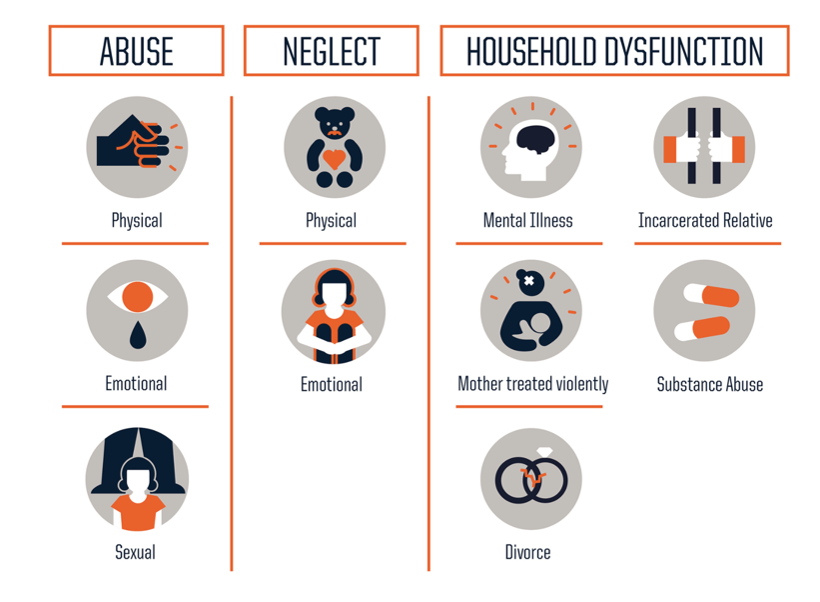 Having a household member incarcerated is as one of the original Adverse Childhood Experiences (ACEs-original 10)
The original ACE Study was conducted at Kaiser Permanente from 1995 to 1997 with two waves of data collection. Over 17,000 Health Maintenance Organization members from Southern California receiving physical exams completed confidential surveys regarding their childhood experiences and current health status and behaviors. Almost two-thirds of study participants reported at least one ACE, and more than one in five reported three or more ACEs.
However, after 20 years of research, we now know that the original ACEs framework is not adequate because:
Serious limitations arise from generalizing the results of the original ACEs study from an unrepresentative study population (mostly White, middle class adults) to other populations
The social determinants of health and neuroscience of early childhood adversity were not considered. Other important experiences include food insecurity, poverty, segregation, racism, unaffordable housing, stagnant wages, weak social supports for parents and caregivers, etc
It is a deficit model – it's equally important to assess protective factors, resources, assets and resilience
It can lead to over-focus on medical or therapeutic interventions to the exclusion of initiating or changing policies that could be preventive