Pregnant women and substance use disorder
Please sign in or create your account in order to access this material.
These analyses are focus on pregnant persons who responded to the National Survey on Drug Use and Health, 2021. The first set of analyses focuses on alcohol, whereas the second set focuses on heroin.
Substance Use Disorder: Alcohol
Most pregnant people with an alcohol SUD had not been arrested and booked (lifetime) or been on probation in the past 12 months
However, compared to pregnant people without an alcohol SUD, pregnant people with an alcohol SUD were

Twice as likely to have been arrested in their lifetimeNine times more likely to have been on probation in the past year
Among Pregnant Persons in the National Survey on Drug Use and Health, 2021: Those with and without Alcohol Use Disorder who were ever arrested and booked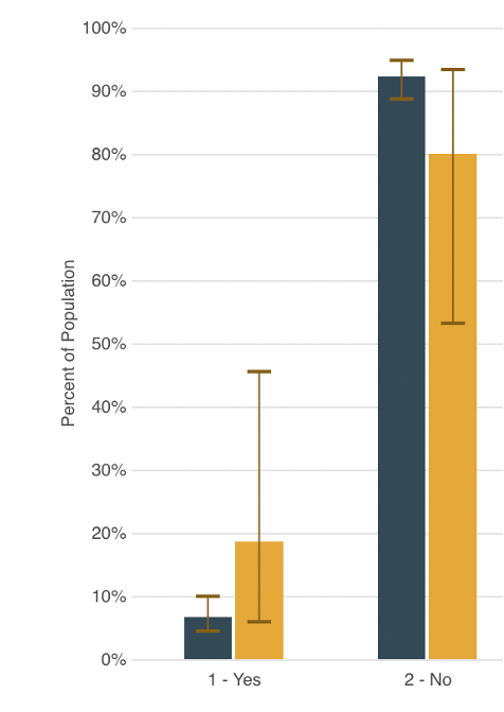 Among Pregnant Persons in the National Survey on Drug Use and Health, 2021: Those with and without Alcohol Use Disorder who were on probation during the past 12 months: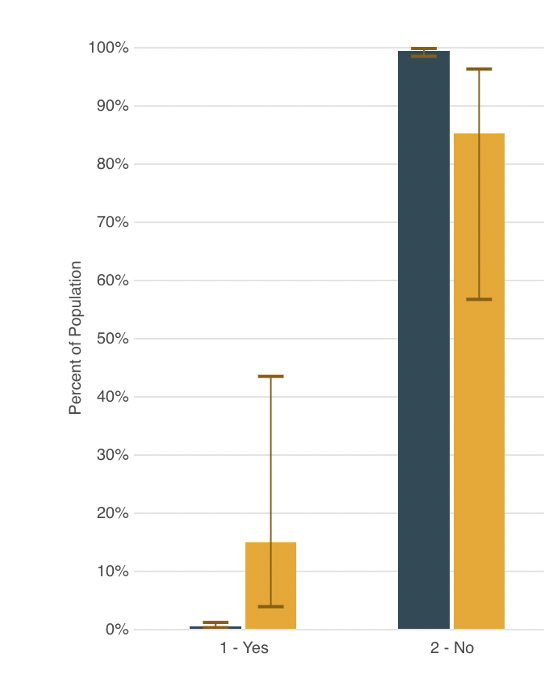 ---
Substance Use Disorder: Heroin
Most pregnant people with a heroin SUD had been arrested and booked (lifetime) and about half had been on probation in the past 12 months
Compared to pregnant people without a heroin SUD, pregnant people with a heroin SUD were

10 times as likely to have been arrested in their lifetime
20 times more likely to have been on probation in the past year

Pregnant people with SUDs, especially opioid use disorders, are likely to experience criminalization
Among Pregnant Persons in the National Survey on Drug Use and Health, 2021: Those with and without Heroin Use Disorder who were ever arrested and booked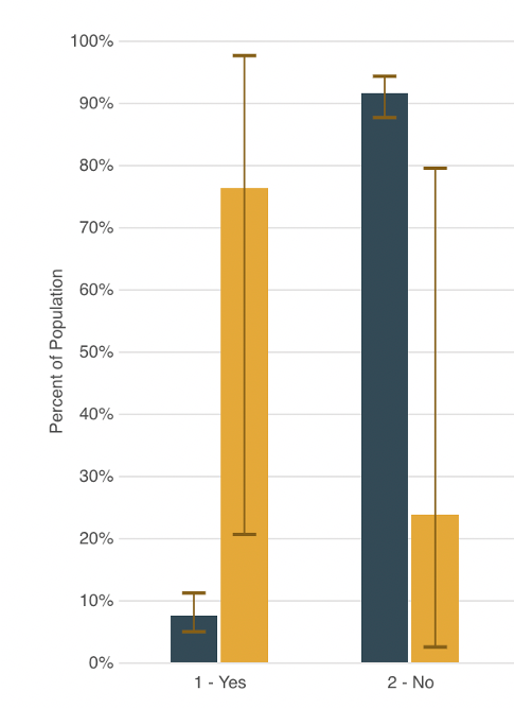 Among Pregnant Persons in the National Survey on Drug Use and Health, 2021: Those with and without Heroin Use Disorder who were on probation during the past 12 months