What role do jails play in mass incarceration?
Please sign in or create your account in order to access this material.
The figure is a snapshot of the number of people in prison and jail on any given day in the US using data from a number of sources.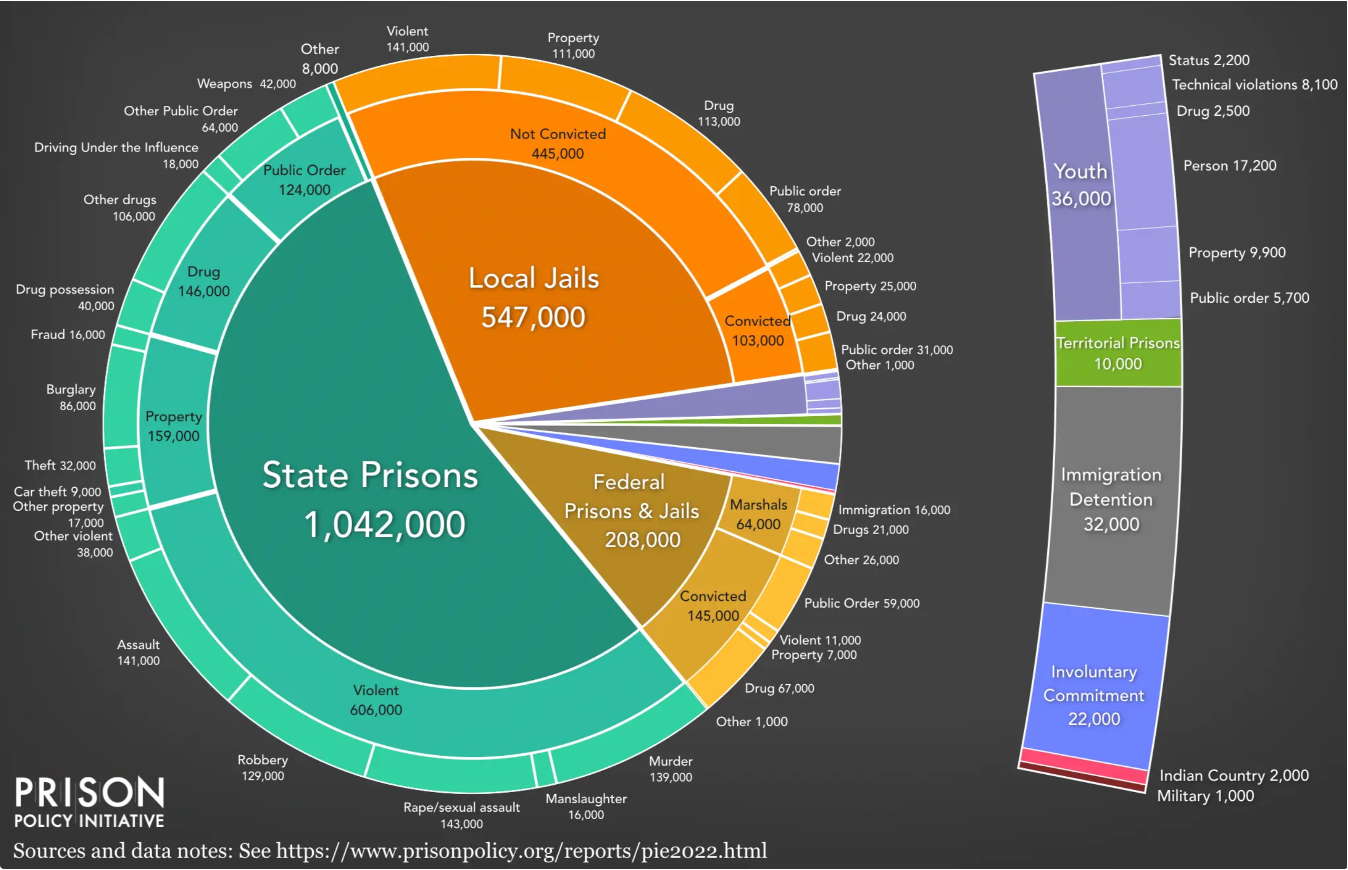 This is a closeup of the snapshot of jail populations on any given day in the US. As you can see, most people in jails have not yet been convicted of a crime.
Yet "snapshot" statistics mask where most incarceration is occurring. It is also important to examine annual statistics.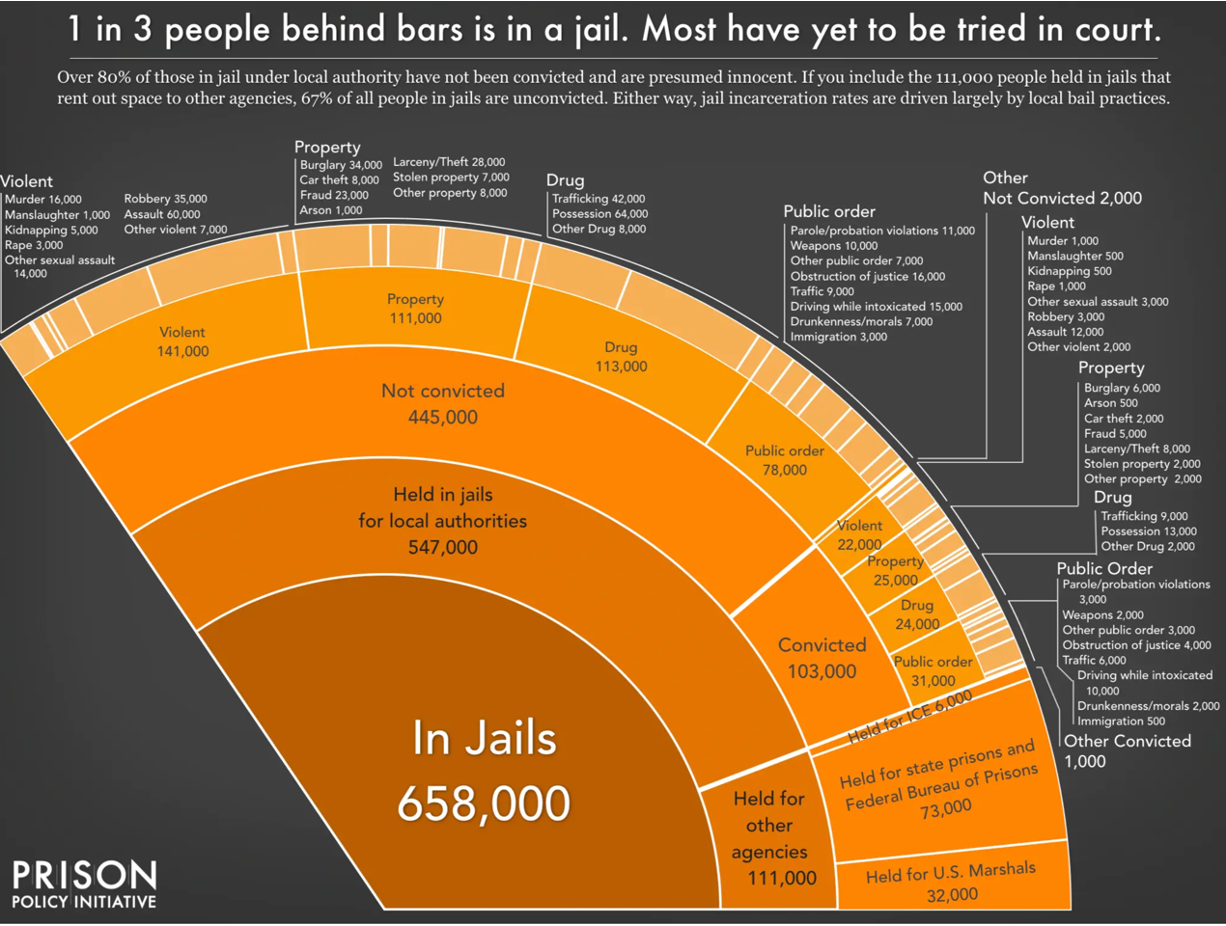 There are about 8 million admissions to jails each year (although some of these admissions represent the same people—more than 1.5 million– being incarcerated multiple times). There is high turnover in jails because of relatively short stays, on average. Some people may stay a year or more in jail, however.